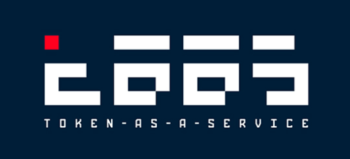 TaaS is a tokenized closed-end fund designed to reduce risks and technical barriers of investing in blockchain space. Over 2000 BTC have been raised during the ICO phase. TaaS is incorporated in Singapore, with operational and development offices located in Kiev and San Francisco.
TaaS will be an active player across blockchain markets, investing in cryptocurrencies and tokens. TaaS is interested in investing in blockchains built by progressive-thinking teams that solve crucial real-world problems, or are pioneering and stretching the limits of blockchain.
What is the envisaged amount that this ICO is hoping to raise in $$$ by the co-founders?TaaS is offering 101,000,000 TaaS Tokens, each valued at $1. Early investors have an opportunity to receive limited 5-25% bonuses.
TaaS is a closed-end fund, meaning it is open for investments exclusively during the ICO. It cannot accept additional investments after its completion.
TaaS offers levels of transparency no other finance blockchain project currently can, thanks to Cryptographic Audit (CA) technology that they built. It is a set of complex tools that monitor trading activity and hash data onto a blockchain for anyone to validate. Their development team is in 5 countries right now, with more than 10 people working on it exclusively.
They offer a token, TaaS, that shares 50% of TaaS fund profits every quarter, executed and governed by an Ethereum smart contract. No other project is doing this at the moment.