The world of cryptocurrencies is constantly growing, with more and more altcoins emerging every day. For experienced and novice traders alike, finding the right platform for trading these digital assets is crucial. One such platform is MEXC, a popular altcoins exchange that has gained traction in recent years. In this comprehensive review, we delve into the ins and outs of this powerful platform, examining its features, pros, and cons, as well as comparing it to some alternatives.
MEXC: An Overview
MEXC is a Singapore-based altcoins exchange that was established in 2018. Over the years, it has rapidly expanded its offerings, now boasting over 1,600 cryptocurrencies and a global user base of more than 10 million. The platform provides users with a wide array of trading options, including spot, margin, and futures trading, as well as various staking services. Furthermore, MEXC has obtained key licenses in several countries, such as the United States, Canada, Australia, and Estonia, enabling it to operate in strict jurisdictions.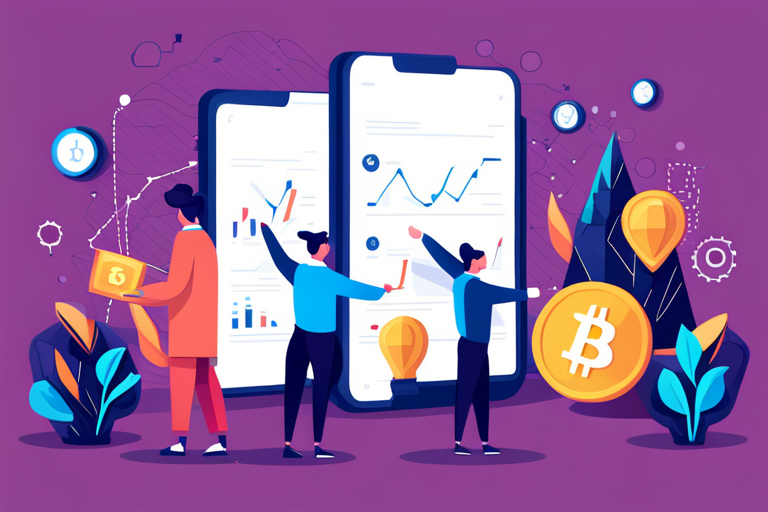 Key Features of MEXC
MEXC prides itself on offering a multitude of features to cater to the diverse needs of its users. Some of the standout aspects of this altcoins exchange include:
A vast selection of over 1,600 cryptocurrencies, providing ample trading opportunities for users
Multiple trading options, including spot, margin, and futures trading, as well as leveraged ETFs
High liquidity and trading volume, ensuring smooth and efficient transactions
No mandatory KYC (Know Your Customer) requirements for basic trading, allowing users to maintain their privacy
A user-friendly mobile app for Android and iOS devices, enabling seamless trading on-the-go
Staking services for numerous cryptocurrencies, letting users earn passive income
An affiliate program, offering lucrative rewards for referring new users to the platform
Pros and Cons of MEXC
As with any exchange, MEXC has its own set of advantages and disadvantages. Here's a quick look at the key pros and cons:
Pros
A large assortment of over 1,600 cryptocurrencies, catering to diverse trading interests
Several trading options, such as spot, margin, and futures trading, along with copy trading features
High liquidity and trading volume, ensuring smooth transactions
No mandatory KYC requirements for basic trading, preserving user privacy
A mobile app for Android and iOS devices, allowing for convenient on-the-go trading
Cons
The user interface may be overwhelming for beginners
Limited options for buying cryptocurrencies using fiat currencies
No direct fiat currency withdrawals available
MEXC vs. Alternatives: A Comparison
When considering an altcoins exchange, it's helpful to compare MEXC with some of its alternatives. Here's a brief overview of how MEXC stacks up against two popular exchanges, OKX and Phemex:
| Exchange | MEXC | OKX | Phemex |
| --- | --- | --- | --- |
| Founded | 2018 | 2017 | 2019 |
| Users | 6M | 20M | 5M |
| Cryptos | 1,600+ | +350 | 350 |
| Spot Fees (Maker/Taker) | 0.2% / 0.2% | 0.08% / 0.1% | 0.1% / 0.1% |
| Futures Fees (Maker/Taker) | 0% / 0.02% | 0.02% / 0.05% | 0.01% / 0.06% |
| KYC Requirements | No | No | No |
| Countries N/A | OFAC countries | US | Hong Kong, China, Bermuda, Seychelles |
As seen in the table above, MEXC offers a broader range of cryptocurrencies compared to OKX and Phemex. Additionally, MEXC's spot trading fees are slightly higher than those of its competitors, while its futures trading fees are generally in line with industry standards. In terms of user base, MEXC has a substantial number of users, although it falls short of the 20 million users boasted by OKX.
Trading Altcoins on MEXC
MEXC provides an extensive range of trading options for altcoins, accommodating the needs of various types of traders. With over 1,600 cryptocurrencies available for trading, users can enjoy a diverse selection of trading pairs. Moreover, MEXC offers multiple trading options, such as spot trading, margin trading, and futures trading, as well as leveraged ETFs, catering to a wide array of trading strategies.
Spot Trading
Spot trading is the most straightforward type of trading on MEXC, allowing users to buy or sell cryptocurrencies at the current market price. With a vast array of trading pairs and high liquidity, spot trading on MEXC is a smooth and efficient process.
Margin Trading
For users looking to amplify their gains, MEXC offers margin trading, which allows traders to borrow funds to open larger positions. With leverage of up to 10x, margin trading can potentially lead to significant profits, although it also comes with increased risk.
Futures Trading
Futures trading on MEXC lets users speculate on the future price of a cryptocurrency, enabling them to profit from both upward and downward price movements. MEXC offers perpetual futures with up to 200x leverage, as well as futures contracts with USDT and cryptocurrencies as collateral.
Copy Trading
MEXC also provides copy trading features, allowing less experienced traders to follow the strategies of more successful investors. By automatically replicating the trades of expert traders, newcomers can learn from their expertise and potentially achieve better returns.
MEXC Fees
MEXC's fee structure is competitive within the industry, with low fees for both spot and futures trading.
Spot Trading Fees
MEXC charges a flat fee of 0.2% for both makers and takers in spot trading. This is slightly higher than some competitors, although still within a reasonable range.
Futures Trading Fees
For futures trading, MEXC offers a 0% fee for makers and a 0.02% fee for takers. These fees are in line with industry standards and are comparable to those of other popular exchanges.
Deposit and Withdrawal Fees
Depositing cryptocurrencies on MEXC is generally free of charge, although third-party fees may apply when purchasing cryptocurrencies using fiat currencies. Withdrawal fees vary depending on the specific cryptocurrency being withdrawn, with fees generally lower than the industry average.
MEXC: Deposits, Withdrawals, and Security
While MEXC does not directly support fiat currency deposits, users can still purchase cryptocurrencies using their local currency through third-party providers. Additionally, MEXC does not support fiat currency withdrawals, requiring users to convert their cryptocurrencies to fiat on another platform before withdrawing.
In terms of security, MEXC has a strong track record, with no reported hacks or security breaches since its inception. The platform implements a range of account-level security features, including email or mobile verification, two-factor authentication, anti-phishing codes, device management, and withdrawal whitelists.
Overall, MEXC is an excellent choice for traders looking to dive into the world of altcoins. With a vast selection of cryptocurrencies, multiple trading options, and competitive fees, the platform caters to a diverse audience. While the user interface may be overwhelming for beginners, experienced traders will likely find MEXC's offerings appealing.
As always, it's crucial to conduct thorough research and compare multiple exchanges before committing to a platform. By understanding the features, pros, and cons of MEXC and its alternatives, you can make an informed decision and choose the best exchange for your trading needs.