HUMANIQ: A BRAND NEW FINANCIAL ECOSYSTEM TO EMPOWER THE WORLD'S TWO BILLION UNBANKED
The problem that Humaniq intends to solve – is how to connect the world's two billion unbanked to the global economy, with all the benefits this provides them.
Humaniq will provide blockchain-based financial services and access to the global economy to users in emerging economies via a mobile app. We believe this app can create a huge network of users who will access services such as insurance, P2P lending, remote work, and small business loans, all provided by third party companies who will plug into Humaniq's API.
Humaniq is using the well-established architecture of Ethereum, rather than a proprietary blockchain, as the basis of our platform. For this, it is creating its own exchange-tradeable token – HMQ. In addition, Humaniq system will also be able to handle transactions in ether, bitcoin and possibly other cryptocurrencies.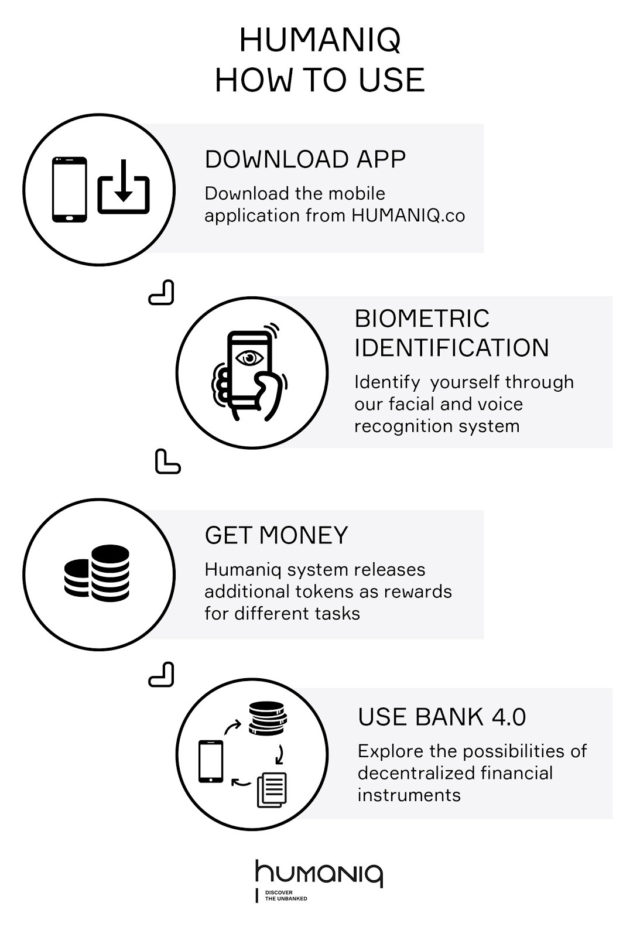 Humaniq use cases:
P2P and Small Business Lending
Insurance
Remittance Payments
Remote Work
Humaniq's ICO will start on April 6th and last until April 26th.
Get 1000 Humaniq Tokens for 1 ETH

The ICO will feature a time-sensitive bonus system. People who invest within the first 24 hours will receive a 49.9% bonus on their tokens, while those who invest within the first week will receive a 33% bonus. The second week will give out a 20% bonus, the third week it drops to 14%, and then falls to 7% during the fourth week.