STEPN is a new and growing app in the altcoin words, it allows you to earn real money just by walking or running outside. But in order to use it you need an activation code, you cannot just register like in many other apps.
So how you can get an invitation code for STEPN? There are few possibilities. Read below and you will have a fresh STEPN code.
As for today (11th April 2022) STEPN offers great income opportunity just for walking or running outdoor. You need a smartphone (Android or iOS) with a decent GPS module. You also need a pair of virtual metaverse sneakers provided by STEPN.
Example of STEPN earnings: a short 15-minute walk will give you around $25. In this example a short walk lasted 15 minutes, only 1029 steps. This user earned 5.44 GST (Green Satoshi Token). One GST is around $4.7 today, so this short walk earned $25.6
And here is the most interesing part – how to receive a STEPN activation code? There are few options available:
Join the official STEPN discord server and go the "activation-code-sharing" channel. But you need to be fast and literally hunt for these codes. They are posted quite often on the STEPN discord but they are used after few seconds.
Join the Crypto Airdrops Telegram Channel and wait for STEPN code giveaways.
Follow @cryptodropser on Twitter for free code giveaways.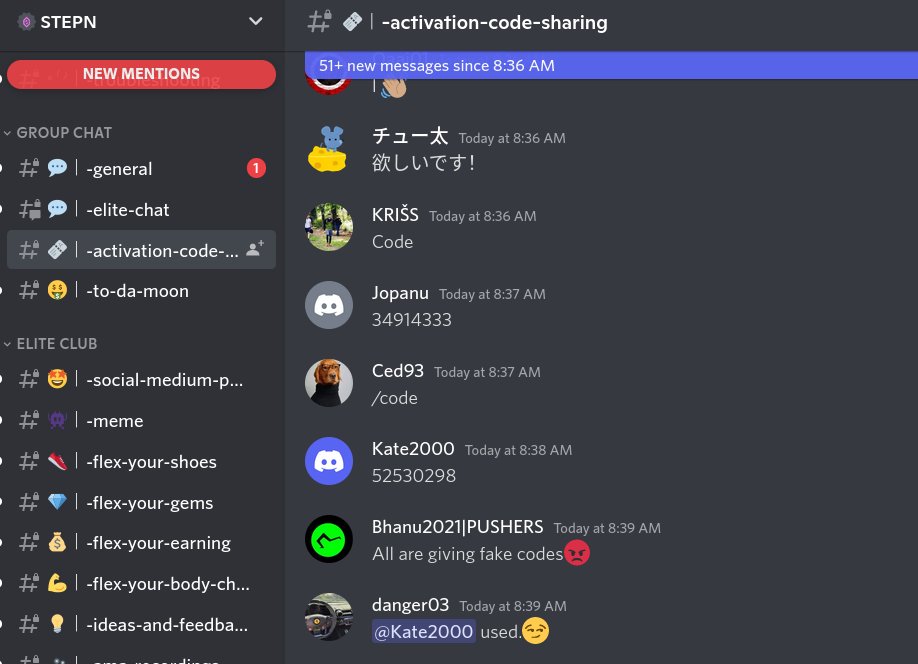 Please note that buying STEPN activation codes is prohibited. If you have an offer like this please do not trade. All STEPN activation codes are free and used to build the community.
Good luck with STEPN earnings.
GST price chart for the last 3 months (by CoinMarketCap):