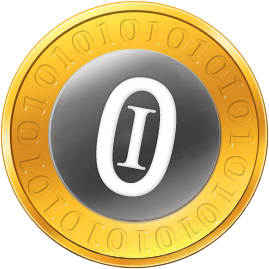 i0coin was released in August 2011, just after IxCoin. It was declared as Ixcoin with 0 pregenerated blocks, see the original i0C bitcointalk thread. It is a sha-256 coin which can be merged mined with Bitcoin.
The i0coin chain has become dormant and has a low hash rate. There was interest in the forum thread recently from i0coin users on getting some bug fixes and continuing use of the chain. I've made some modifications to the i0coin source to fix some of these outstanding bugs (most notably the 'timewarp' bug).
i0coin official website and wallet download links: http://i0coin.snel.it/
Always use the latest i0c client version from the official site to avoid issues. Current version is  i0coin-0.8.3-1 (as for January 2014).
i0coin specifications:
SHA-256 Algo
Re-target every 2016 blocks
21 million total coins
Recommended pool for merged mining with other important sha-256 coins using any ASIC hardware: http://mmpool.bitparking.com/register